About SSIS PowerPack
SSIS PowerPack is a collection of 40+ high performance, drag and drop connectors/tasks for SSIS (i.e. Microsoft SQL Server Integration Services). SSIS PowerPack is designed to boost your productivity using easy to use, coding-free components to connect many cloud as well as on-premises data sources such as REST API Services, Azure Cloud, Amazon AWS Cloud, MongoDB, JSON, XML, CSV, Excel, Salesforce, Redshift, DynamoDB, Google API (i.e. Analytics, AdWords), SOAP/Web API, Facebook, Twitter, Zendesk, eBay and many more.
SSIS PowerPack also includes high quality FREE commercial components and tasks with full support/upgrade…. Download 30 days FREE Trial from below link
Testimonial
ZappySys SSIS PowerPack is a sensational product, with a great support team. In my book, this makes it stand above the other products in the marketplace.
I looked everywhere for a product that could easily integrate to a specific web portal backend api via JSON, and after many attempts the ZappySys product was the only solution that could give me all the options I needed in a quick & clean interface within SSIS. Coupled with some great tech support and customer support, I would definitely recommend ZappySys SSIS PowerPack.

– Maz Dunic (Head of Analytics, Save the Children Australia)
Overview
What's new (Version History )
System requirements
MVP Free License
SSIS Integration Packs
SSIS Integration Pack offers cost effective way to accomplish your specific integration need. Click on the following link to find out more about each integration pack.
SSIS Tasks\Components by Category
SSIS Tasks
SSIS Components for Source
SSIS Components for Target
SSIS Transforms
.Net framework 3.5
SSIS Runtime: To execute SSIS package you will need one or more versions of SQL Server Integration Services 2005/2008/2008 R2/2012/2014 or 2016
To design SSIS 2012 packages : SSDT-BI (SQL Server Data Tools) for Visual Studio 2012 or 2010 or 2015 must be installed.
To design SSIS 2014 packages : SSDT-BI (SQL Server Data Tools) for Visual Studio 2013 or 2015 must be installed.
To design SSIS 2016 packages : SSDT-BI (SQL Server Data Tools) for Visual Studio 2015 must be installed.
To design SSIS 2005, 2008, 2008 R2 packages : BIDS (Business Intelligence Development Studio) for Visual Studio 2008 must be installed.
Supported Client Operating Systems: We support any OS where you can install SSIS Client tools (e.g. Visual Studio). We have tested product with Windows 7, Windows 8, Windows 8.1, Windows 10
Supported Server Operating Systems: Windows Server 2003/R2, Windows Server 2008/R2, Windows Server 2012/R2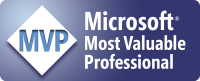 MVP FREE License – You may qualify for FREE License for any ZappySys Product if you are MVP (present or past).
Blogger FREE License – You may also qualify for FREE License if you are an active blogger who blogs about Microsoft BI Stack (SQL Server, SSIS, SSAS, SSRS…).
Click Here to Claim your FREE License. Just mention about your criteria and provide your Proof (your blog URL or MVP Status proof) and we will be happy to email you License Key with full Support/Upgrade.

Keywords