We work with many customers around the globe in various industry segments. On this page you will get information about geography we serve and industry segments we cover.
ZappySys Global Footprint – Customers World Wide
ZappySys is actively serving in 50+ countries (and growing). Below map highlights our diverse customer base around the Globe.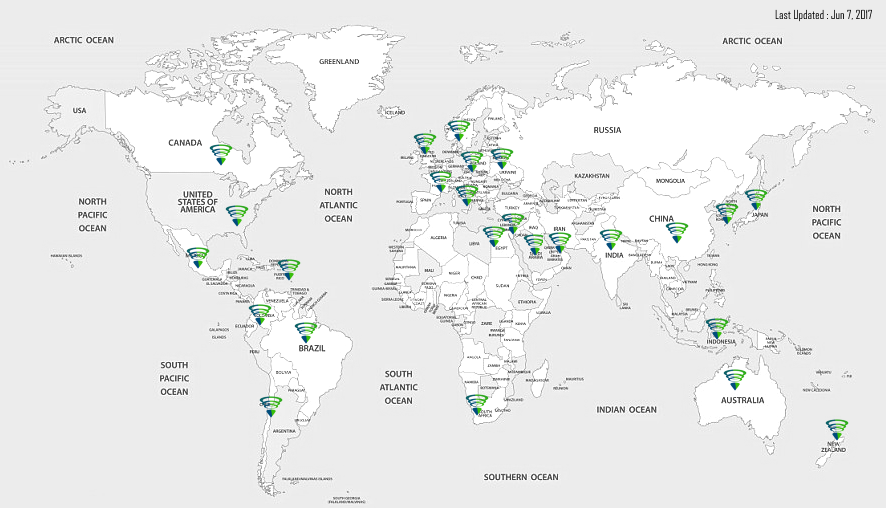 ZappySys Customers by Industry Segment
Here are just few ZappySys Customer names you may recognize. Our customer base includes small startups, Mid-Size and Fortune-500 companies.
Technology
Adobe
IBM
Intel
Philips
Computer Associates (CA Inc.)
Veritas
Xero Ltd
Telecom / Entertainment / Communication
GogoAir
Comcast
Universal Music Group
Melbourne Cricket Ground
Triple Crown Sports
Retail / Travel / Oil and Gas
United Airlines
RaceTrac Petroleum Inc.
Bigcommerce
Expedia, Inc.
Rentalcars.com
Lucky Brand
Fast Retailing USA
Whiting Petroleum
Healthcare / Pharmaceutical
Alere eScreen
Harvest Healthcare
Healthgrades
Invatech Health
UNM Medical Group Inc.
Regeneron Pharmaceuticals, Inc
Education
Scholastic, Inc
Schoolzilla
Catholic Education Services
Deltion College
King's College London
University of Nottingham
Banking / Financial / Legal
Deloitte
KPMG
Intuit
Bills.com
Sunup Financial, LLC
Securities America Financial Corporation
Other
CareerBuilder
Green Beacon Solutions
Arcadia Solutions
Align BI
Actus Data